Apply Now
Regulatory Affairs Specialist (renewed profile)
Do you see the importance of etablishing that our products have the correct legal licenses and that the safety of our products is ensured with the utmost care?
Do you like to analyse and process clinical data into useful information for our organization?
Do you get energy from using your medical writing skills and your scientific knowledge to convert technical and medical information into reports that are assessed by government institutions?
Three times
yes
?! Please read more...
Regulatory Affairs Specialist
We believe technology can have a big impact on patients' lives.
Therefore we are proud to get on your nerves!
Our products transform a bio-electrical signal from patient to medical equipment to measure the nerve system on brain and muscle activities.
In this position you will be working in the business unit
Technomed/Neurosign
, headquartered in Maastricht-Airport (NL). Technomed/Neurosign is an expert in four business segments: Clinical NeuroPhysiology, IntraOperative NeuroMonitoring, Multiple Electrode Patches and Neurosign equipment. We deliver high quality operating room solutions for surgeons based globally.
What is your role?
Regulatory Affairs is responsible for coordinating, implementing and monitoring all activities to make sure all our products meet customer and country specific requirements.
As Regulatory Affairs Specialist, you make the difference for us and the client! You report to the Quality Assurance & Regulatory Affairs Manager.
In this position you will have a diversity of activities and responsibilities:
Technomed is involved in worldwide registrations. You are the link to communicate with all relevant notified bodies and governments: US FDA, Health Canada and European Authorities.
You have a magnifying glass on our regulatory affairs activities. You coordinate, implement and monitor these activities to make sure all our products meet customer and/or country specific requirements.
You are a sparring partner for our product development engineers. You exchange your view on the most diverse (customer) projects in order to meet requirements.
You hang on with your claws and teeth in projects related to good writing of technical reports, Post Market Surveillance, Clinical Evaluation Reports, Literature Studies, Risk Management, transfer from MDD to MDR, MDSAP…
Technomed is already aware of regulatory and customer requirements. But you can figure out how things can get even bigger here.
Make a long story short, do you wonder how you explain this to your friend and family? Then say: "Well, I ensure that all medical products Technomed produces are safe for you and your family when used in hospitals all over the world."
How do you handle this?
As a Regulatory Affairs Specialist you are constantly busy with…. Medical knowledge. Medical documents and information are part of your life @ Technomed.
Your door is always open to your project colleagues.
You collect and analyse data to make decent and well-founded Regulatory reports to present to notified bodies.
You provide colleague with the necessary information and tools to reach the highest tops.
Who are you?
You have earned your stripes as an Regulatory Affairs Specialist for at least one year and preferable have a scientific Master degree in life sciences, (bio)medical, chemistry, pharmacy or other related.
Your knowledge and expertise is build up in PMS (Post Market Surveillance) and Clinical Evaluation Reporting. The new MDR regulation, as well as MDSAP is no piece of cake, but you are familiar, trained and driven to apply this correctly.
English? YES! Dutch? Dat is handig! You make an impression with your English either orally and in writing.
Your smooth communication style gives you the advantage that you can level with all kinds of individuals and you are a team player in heart and soul.
Like a chameleon you like to change from one priority to the other. You also do not mind regularly checking new regulations in the different countries.
You learn quickly, are eager to develop, act pragmatically and take proactivity of paramount importance.
You enjoy helping the organisation to level up. Offering added value: that is what you live for!
You do not match the job requirements exactly? We are not looking for the perfect non-existing candidate! You do have to possess the competences above and a great awareness and understanding of working in a high performance, hands-on medical company.
To a broader extension, these are
nice-to-haves
:
Knowledge of EMEA country regulations, U.S. FDA regulations, the Medical Devices Directive (93/42/EEC, as amended), and various Quality System Standards/Regulations/Laws, including but not limited to ISO 13485, etc.
Complex capital equipment systems.
Neuromodulation / Neurophysiology / Neuromonitoring / Nerve Monitoring, EEG or EMG.
Familiar with a 510K product launch in the US.
What is in it for you?
A job within Technomed is so varied that it never gets boring. Characteristics that you will experience:
A dynamic organization in full expansion, internationally oriented but with an absolute drive to maintain the mentality and atmosphere of a small organization. We are a down-to-earth, results driven organization with short lines of communication and quick decision making..
We value a hands-on approach and allow you to excel, develop, create and implement your own expert knowledge that can be converted to the best results. We support talents to further develop their competences.
A passionate team that wants to join forces to develop business together.
A warm Technomed team that is eager to welcome you with open arms.
An organization that works on professionalisation and wants to improve continuously.
An active staff association that organises activities such as escape rooms, dinners, team building ...
Secondary employment conditions, such as: flexible working hours, 24 days of leave with expansion possibilities up to 30 days per year, travel allowance from the first km, holiday allowance, WGA insurance, WIA excedent insurance, pension scheme, bonus scheme etc.
How to apply
Interested in this position at Technomed Europe? Please send your CV and motivation letter by submitting your application by using our
Online Application Form
. For questions and more information about the Regulatory Affairs Specialist (renewed profile) vacancy, please contact Conny Henkens (Human Being Manager) on phone number 0031 (0)43 408 68 78. Website:
Go to website
Apply Now
Acquisitie n.a.v. deze advertentie wordt niet op prijs gesteld.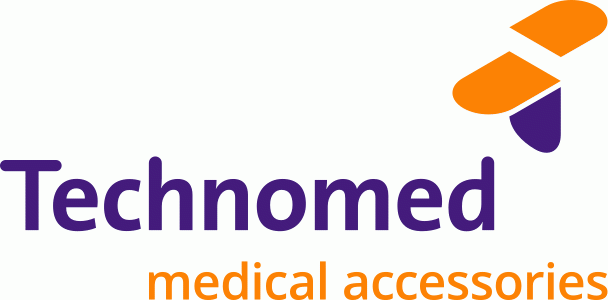 Contact information
Technomed Engineering BV
attn: Conny Henkens
P.O. Box 239
6190 AE Beek
Tel: 0031 (0)43 408 68 78
Website:
Go to website