Apply Now
Senior Product Development Engineer
---
We want you to become a key member of a motivated and experienced team of CNP, IONM and multi-patch electrode bio-medical development engineers. Over the past many years, the team have established themselves in the global industry as a reliable source of knowledge and quality products. The team are currently exploring novel technologies and new application areas in cooperation with KOLs and industry experts.The team is currently strengthening its innovation capabilities and is looking for a highly talented, motivated and professionally experienced bio-medical engineer to engage in the execution of our innovation and strategic growth objectives.


Your education and professional background:
You have a degree (WO / HBO) in medical engineering or biomedical engineering or you can offer similar and substantial expertise build up throughout your career.
You possess a proven track record of 7 years in medical device development as an absolute minimum.
You are experienced with the medical device product development process (in accordance with ISO13485) and have been through at least 2 full cycles of product development from POP / POC through to regulatory approval and commercialisation.
You can demonstrate theoretical and applied knowledge of human physiology
How you steer and manage innovation:
You can demonstrate experience in actively participating in KOL discussions.
You have successfully managed the fuzzy front-end of the innovation cycle where you define the market opportunity you intend to address in close cooperation with KOLs and your colleagues of the Marketing department.
You have successfully participated in the fuzzy front-end of the innovation cycle – i.e. identification of the market opportunity – during which you have actively engaged with KOLs and your colleagues of the Marketing department.
You have demonstrable experience in
defining a POP and verifying your design inputs;
bringing a POP to a POC and verifying your design inputs:
bringing a POC to an end product and validating your design inputs.
How you manage continuous improvements:
You are familiar in actioning with the outcome of PMS's.
You have successfully concluded projects regarding DFM and DFC.
Ongoing product improvements (specifications, costing, quality) and how to deal with these from a regulatory point of view and risk management point of view, is familiar terrain to you.
Design reviews, risk management, CAPA, milestone reviews, etc. are all familiar terrain for you.
Your fields of expertise
You have excellent written and verbal communication skills in Dutch and English. Additional languages are a plus.
You are familiar with a project based way of working.
You have mastered the basics of MS Project or other project management solutions: critical path analysis, resolving resource conflicts, etc.
You have successfully lead or at the very least participated in multi-disciplinary project teams.
You understand the interaction of the various disciplines throughout the entire product development cycle and know where your discipline is supposed to lead, to influence or to monitor.
Your personality
You are a team player and have a can-do mentality.
Your way of working is governed by a high sense of urgency.
You are enthusiastic, positive and approachable to others.
You lead by example.
You have attention for detail yet never loose sight of the bigger business perspective.
You are a good listener and observer when interacting with KOLs and customers.
Candidates that do not match the minimum requirements on experience level will not be invited.
How to apply for this career opportunity?
We appreciate hearing from all qualified candidates by submitting your application by using our
Online Application Form
. For questions and more information about the Senior Product Development Engineer vacancy, please contact Conny Henkens (Human Being Manager) on phone number 043-4086878. Website:
Go to website
Apply Now
Acquisitie n.a.v. deze advertentie wordt niet op prijs gesteld.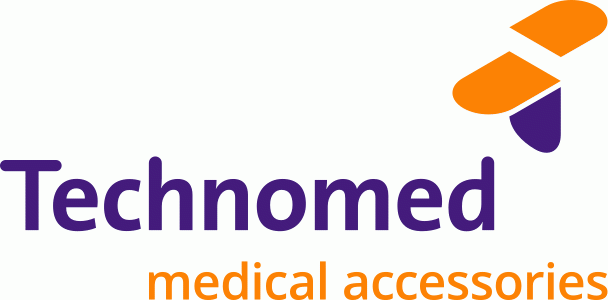 Contact information
Technomed Engineering BV
t.a.v. Conny Henkens
P.O. Box 239
6190 AE Beek
Tel: 043-4086878
Website:
Go to website